
Individualized attention for each client

Millions of Dollars Recovered.

You are a name, not a number!
MY PHILOSOPHY:
"Don't Pay Unless We Win Your Case."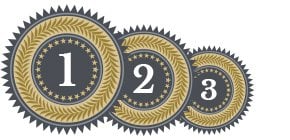 We Know the Insurance Companies
and Their Tactics.
Etehad Law knows that when you've been hurt, you need to focus on what matters most: your health and your family. It shouldn't be the red tape and bureaucracy of some insurance company. At Etehad Law we'll take care of that, and everything else, so you can focus on what's truly important. We are a Los Angeles based personal injury attorneys, but no matter where you are in California, we will handle your personal injury case.
Here at Etehad Law, we know the insurance companies and their tactics. They're only interested in protecting themselves, not you. Whether it's denying your claim or trying to minimizing your injuries, they'll do whatever they can to avoid paying you what you're rightfully owed. But, don't worry. Our personal injury attorneys know exactly how to deal with them. When necessary, we retain the best investigators and accident reconstruction specialists to prove who is at fault for your accident.
"We Are Personal Injury Specialists."
At every stage of your case, Etehad Law consults with you, your doctors,
and other experts to bring the true nature and severity of your injuries to light.
MY PRACTICE AREAS

Motor Vehicle Accident
The Impact from an Auto Accident Can Have Devastating Consequences.
Serious Injuries & Wrongful Death
The Impact from an Auto Accident Can Have Devastating Consequences.

Premises Liability
Los Angeles Premises Liability Attorney.

Unlicensed Contractor
Has An Unlicensed Contractor Performed Work On Your Property And Caused Damage?.

Legal Malpractice
Are You A Victim Of Legal Malpractice?

Slum Landlord
How To Deal With A Slum Landlord.

Car Accident
A Serious Car Accident Can Change Your Life Forever.
Drunk Driving Accident
A Drunk Driver's Reckless Behavior Shouldn't Become Your Tragedy.

WHAT SAY MY CLIENTS:

Sam J.

excellent attorney and never gave up on my case.



 



 



 



 



A city truck hit my car, which ended up totaling the vehicle and causing me serious neck and back pain. A two year legal battled ensued in which Simon represented my friend and I. Over the coarse of the lawsuit Simon always returned my calls or emails that same day. He always took the time to explain the legal process to me and was very easy to talk to.

Kathy W

Etehad Law Firm is THE BEST THERE IS!!!



 



 



 



 



And people need to know how Honest and Professional that  staff and himself works on your case.. They always took my calls and everything they told me would happen did. Step by step they were with me. Simon Etehad and his staff will fight for you. He's a honest and hard working attorney I know from experience.

Gabriel B.

I highly recommend Simon and his team.



 



 



 



 



I am a recent client of Simon that was hit by a drunk driver on the 405 on her 3rd DUI while driving with a suspended license!  I admit I have a personal and philosophical animosity towards lawyers and always have but after my trial and this 3 year process I can say with confidence that I trust lawyers and I trust Simon Etehad.  I have never been more satisfied with an outcome or process in my life thus far and Simon and his team were there at every step of the way to make sure I knew what was going on with my case.
REQUEST A FREE CONSULTATION
Fill out the form below to recieve a free and confidential intial consultation.